Data Science Course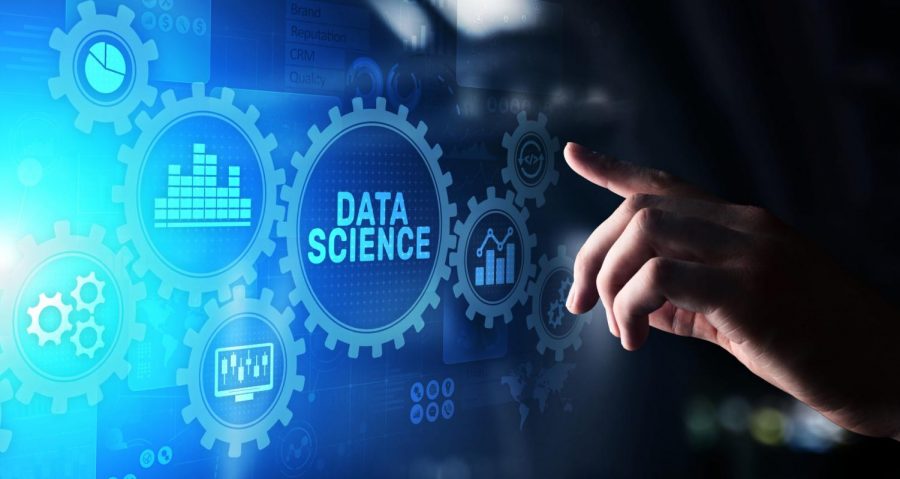 Data science is a "concept to unify statistics, data analysis and their related methods" to "understand and analyse actual phenomena" with data. Data Science Training employs techniques and theories drawn from many fields within the broad areas of mathematics, statistics, information science, and computer science from the sub-domains of machine learning, classification, cluster analysis, data mining, databases, and visualization. The Data Science Certification Course enables you to gain knowledge of the entire life cycle of Data Science, analyse and visualise different data sets, different Machine Learning Algorithms like K-Means Clustering, Decision Trees, Random Forest, and Naive Bayes.
Why should you go for Data Science Training?
Data science is an evolutionary step in interdisciplinary fields like the business analysis that incorporate computer science, modelling, statistics and analytics. To take complete benefit of these opportunities, you need a structured training with an updated curriculum as per current industry requirements and best practices.
Besides strong theoretical understanding, you need to work on various real-life projects using different tools from multiple disciplines to gather a data set, process and derive insights from the data set, extract meaningful data from the set, and interpret it for decision-making purposes.
Additionally, you need the advice of an expert who is currently working in the industry tackling real-life data-related challenges.
What are the skills that you will be learning with our Data Science Training?
Data Science Training will help you become a Data Science Expert. It will hone your skills by helping you to understand and analyze actual phenomena with data and provide the required hands-on experience for solving real-time industry-based projects.
During this Data Science course, you will be trained by our expert instructors to:
Gain insight into the 'Roles' played by a Data Scientist
Analyze several types of data using R
Describe the Data Science Life Cycle
Work with different data formats like XML, CSV, etc.
Learn tools and techniques for Data Transformation
Discuss Data Mining techniques and their implementation
Analyze data using Machine Learning algorithms in R
Explain Time Series and it's related concepts
Perform Text Mining and Sentimental analyses on text data
Gain insight into Data Visualization and Optimization techniques
Understand the concepts of Deep Learning
Who should go for this Data Science Course?
The market for Data Analytics is growing across the world and this strong growth pattern translates into a great opportunity for all the IT Professionals. Our Data Science Training helps you to grab this opportunity and accelerate your career by applying the techniques on different types of Data. It is best suited for:
Developers aspiring to be a 'Data Scientist'
Analytics Managers who are leading a team of analysts
Business Analysts who want to understand Machine Learning (ML) Techniques
Information Architects who want to gain expertise in Predictive Analytics
'R' professionals who wish to work Big Data
Analysts wanting to understand Data Science methodologies
Course Features
Lectures

0

Quizzes

0

Duration

NA

Skill level

All levels

Language

English

Students

0

Assessments

Yes